Do you set New Year's resolutions? We're halfway through February, so are you sticking to them? According to Forbes and U.S. News, 80% of people fail at keeping their resolutions by the second week of February, so if you aren't holding to them, you're like most of us.
Now for some good news! If you weren't able to get your home improvement goals met during the shutdowns, you certainly can get them accomplished this year! How about some Home Improvement Resolutions that are easier to attain?
Local small businesses have fought hard to stay functional by keeping and re-earning customer's trust during this time by implementing many safety measures, especially in places like restaurants or high-touch customer-facing businesses, like U.S. News home services (plumbers, painters, remodelers, etc). Like every household's concerns about cleanliness and sanitization, businesses have figured out the safest ways to continue serving customers safely while keeping employees protected too.
It's no secret that the shutdowns have been hard on many people and businesses, so I would like to do my part by more globally sharing with you several of the most important businesses that I do business with on a regular basis. If you were thinking of getting some repairs or improvements done on your home, these businesses follow all of the CDC/PPE requirements, so you can feel good knowing they are doing a great job for you while protecting you and your family, and staying healthy and safe themselves. If you've worked with me in the past, you're sure to see some familiar names!
Here are our go-to businesses for home improvements
CARPET, UPHOLSTERY CLEANING, and clean up
Flooded basement? Dusty or stained rug? DNA Pro Cleaning and Restoration does an amazing job whether you have an emergency flood that needs cleaned up or you need seasonal rug cleaning, these guys are my go-to guys!
DNA PRO CLEANING & RESTORATION
Dragan Krstic
7702K Backlick Road
Springfield, VA 22150
703.520.5060
dnacarpetfresh@gmail.com
www.dnaproclean.com
CLEANING
Moving in? Moving out? Need weekly or bi-monthly cleaning or a thorough sanitization cleaning post-contamination? The crew at Marlina LLC is who you should call for any of these services. We use them for post-construction cleanup and in my own home!
MARLINA LLC
Evangelina Otero
4508 Lantern Place
Alexandria, VA 22306
571.287.3033
otero.evangelina@hotmail.com
www.marlinallc.com
ELECTRICIAN
THEODORE ELECTRICAL SERVICES
Syd Storr
12927 Bjork Lane
Woodbridge, VA 22192
202.415.4911
theodoreelectricalservice@gmail.com
www.thinktheodore.com
That fan or light fixture you've been meaning to install is still sitting in it's box. Syd's team can get in and get it installed safely and correctly. If you have an electrical panel by Federal Pacific or Pushomatic, it's time for an upgrade, and Syd is the guy to do it – safely!
FLOORING
ABSOLUTE FLOORING, LLC.
Edwhar Nunez
897 Highams Court
Woodbridge, VA 22191
703.688.8275
absoluteflooringva@gmail.com
www.absoluteflooringva.com
Edwhar and his crews install flooring with precision and speed! For refinishing, new sand and finish hardwoods, LVT (luxury vinyl tile or plank), heated floors, tile flooring, carpet, engineered, floating, and waterproof wood selections – they have it! They come in, demolish old, and install new gorgeous finishes. I have Absolute Flooring install flooring in all of my projects.
GENERAL CONTRACTOR
HOME ENHANCEMENT RESOURCES
Michael Fouche
15111 Hawksbill Court
Woodbridge, VA 22193
703.501.9922
info@herllc.us
www.homeenhancementresource.com
If you are looking for precision and high quality remodeling work, H.E.R. LLC is perfect for your renovation project. Michael takes his time to make every detail perfect. From baths and kitchens to big overhaul projects, nothing is too big for Michael.
HANDYMAN
ONE STOP HANDY
Luis Molina
5766 Rexford Court
Springfield, VA 22152
703.731.4878
luis@onestophandy.com
www.onestophandy.com
Luis is a carpenter by trade, so installing shelving, doors and casements are his specialty. His work doesn't stop there though! If you have a honey-do list or even a punch list before moving out or moving in, he can get everything on your list taken care of.
HVAC (HEATING, VENT, AIR CONDITIONING)
COSMOS HEATING AND AIR
Constantis Christofi
9708 Gunston Cove Rd; Suite H
Lorton, VA 22079
703.906.2821
cosmosva123@gmail.com
www.cosmos-heating-airconditioning-repair.com
While Cosmos HVAC can be your go-to service provider for seasonal maintenance or new equipment, they can also be your in-home COVID-19 defender. Cosmos can add UV lighting to your system to help disinfect your internal home air.
JUNK REMOVAL
911 JUNKOUT
Jonathan Mendoza
10520 Reeds Landing Circle
Burke, VA 22015
703.474.1271
jonathanmf24@gmail.com
www.911junkout.com
Have an expensive storage unit you haven't visited in a few years? How about an old sofa with stains or exposed springs, or some other broken down items in your home? A lot of people have been taking inventory of the items in their homes since being shut in during the last year and don't know how to get rid of them. 911 Junk Out can pick up anything you leave on your curb or come in safely and remove the larger items. When possible, they will donate still-useful items before considering a trip to the landfill, so you can feel good about that!
LANDSCAPING
OUTDOOR LIFESTYLES LANDSCAPE
Bill Siewert
2512 Peach Grove Road
Louisa, VA 23093
703.505.7021
l.scape@verizon.net
www.outdoorlifestyleslandscape.com
You will want to thank me after utilizing Bill's expertise in your landscaping project. He can install heating elements under your new sidewalk or driveway for snow-free and worry free winters. If you're looking to expand your living areas, creating an outdoor living space with a fire pit, or a complete outdoor kitchen is the next best step to add some distancing while enjoying the outdoors with your family.
MOLD INSPECTION/REMEDIATION
ADVANTA CLEAN
Dan Derbes
8727 Braddock Avenue
Alexandria, VA 22309
571.288.8050
dan.derbes@advantaclean.com
www.advantaclean.com
Mold can be a scary word to hear, but not when you hire Dan from AdvantaClean. Between testing and remediation, he will get your basement, attic, and crawl spaces cleaned and encapsulated without you having to worry at all!
MOVING
DAN'S VANLINES
Wilson Godoy-Lopez
8418 Alban Road
Springfield, VA 22150
703.553.0900
wilson@dansvanlines.com
www.dansvanlines.com
Raise your hand if you love moving! Yeah, I don't see any hands out there. When you need a hand that completes moves big and small, here in the DMV or cross country and international, Dan's Vanlines is the personal moving service you need. They love moving hot tubs and pianos too!
PAINTER
BAREFOOT PAINTING SERVICE
Marc Arena
Burke, VA 22015
703.951.3397
barefootpaintingservice@gmail.com
www.barefootpaintingservice.com
Marc puts the "art" back into "artisan." Simply put, his work is expert. His repertoire of services is beyond simple re-painting, and he does superb work in each specialty. Interior, exterior painting, pressure washing, and deck staining. Cabinet painting for a fresh new look. Tile and counter top painting might seem a little different, but it's a cost-effective solution for dated colors. Windows and doors can be tedious, but not when you hire Marc. Additionally, if you have faded, dated wallpaper, he can remove that too.
PLUMBING
MY PLUMBING COMPANY
Bryon Todd
6912 S Dewey Ct
Fredericksburg, VA 22407
540.287.4718
Btodd@mpc2plumb.com
www.myplumbingcompanyva.com
A plumber is a plumber, right? Not when you hire a Master Plumber that knows the literal ins and outs of all things plumbing. He has installed plumbing fixtures on new construction sites, like hotels, but can also switch out a faucet or toilet, or unplug a stubborn drain. He also will save you money, by telling you how important it is to winterize ahead of time so your pipes don't burst!
ROOFING/GUTTERS
EXTERIOR MEDICS
PJ Rorer
7540 Accotink Park Road
Springfield, VA 22150
703.457.9913
Paul.Rorer@exteriormedics.com
www.exteriormedics.com
If your roof is green and fuzzy, it's definitely time for a new roof and probably gutters too. PJ is the consummate professional and takes his time to learn about the goals you'd like to achieve in the transformation of the exterior of your home. This could be changing siding, shutters, or new windows and doors. From simple repairs to complex transformations, they will have you covered.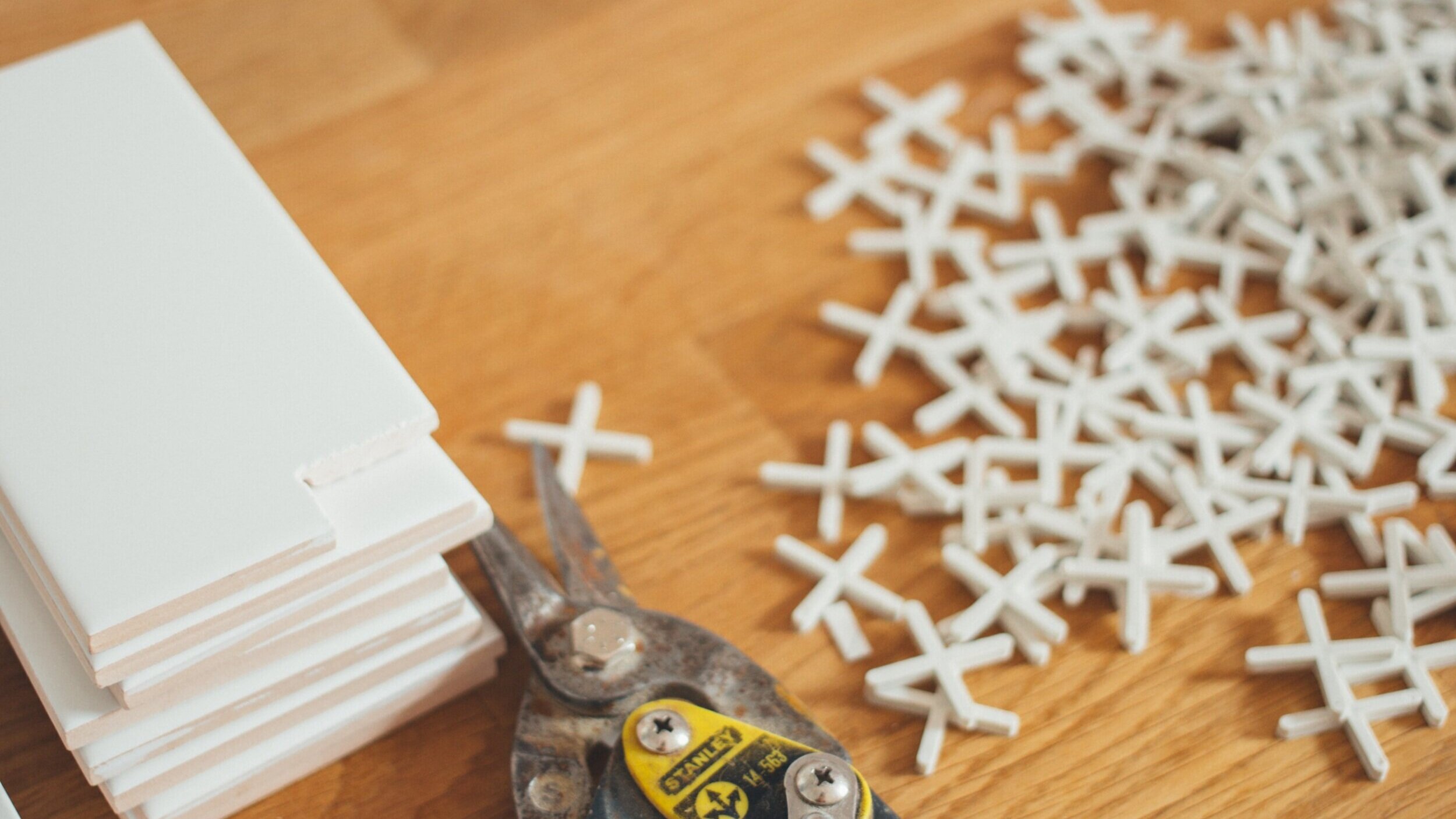 We hope you found this information valuable and will share it with someone that might find it valuable too.
Written by Emilie Kyle
Lush Interior Design LLC is a Hospitality, High-end Residential, and Commercial interior design firm located in the Washington, DC area. Lush specializes in elevating brands through beautiful and functional interior design to make the most impact on guests and users of each space. If you are a restauranteur, hotelier, creative brand, or association and want the Lush team to manage your interior design project, book a complimentary call to discuss how we can help!
Featured
May 27, 2021
One Room Challenge | Week 4 | Prep
May 27, 2021
Not sure what you're looking at? Plans! Come check them out!
May 27, 2021
May 20, 2021
One Room Challenge | Week 3 | The Decision
May 20, 2021
This week is short and sweet. I'm sharing which design direction my sister decided to go with!
May 20, 2021
May 13, 2021
One Room Challenge | Week 2 | The Plan
May 13, 2021